Der Chef der Uitgeverij Personalia stellt sich unseren Fragen
Die Uitgeverij Personlia gibt es seit 1999. In diesem Verlag erscheinen nicht nur Comics in verschiedenen Formaten, sondern auch andere Titel, der Schwerpunkt liegt aber sicherlich auf "Strips".
Der Verlag
Einerseits ist den Leser*innen von comix-online sicherlich schon die eine oder andere Rezension des StripGlossy aufgefallen, handelt es sich doch um eine sehr besondere Mischung aus aktuellen Comics aus dem niederländischen Sprachraum und Artikeln über die Frauen und Männer hinter den Bildern. Eine Besprechung der Corona-Ausgabe kommt in ein paar Tagen. Neu ist dagegen JUMP, ein regelmäßiges Comic-Magazin für Kinder. Auch hier gibt es in ein paar Tagen Näheres.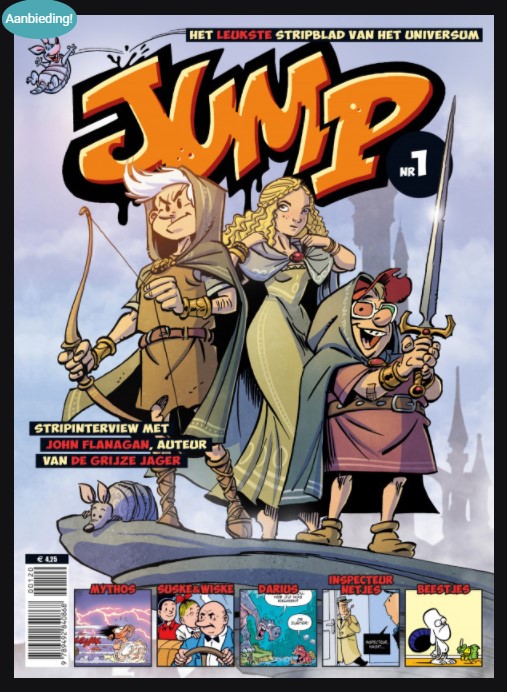 Zum anderen hat die Uitgeverij Personalia aber auch den niederländischen Comic des Jahres 2019 verlegt: "De Meimoorden" von Jacques Post und Eric Heuvel. Daneben erscheinen Reihen mit Comics aus Jugendzeitschriften, etwa der Tina, aber auch eine wunderschöne Hardcover-Gesamtausgabe des Generaals!
Schließlich hat Georg F. W. Tempel im aktuellen Editorial des ZACK gerade verkündet, dass die Unterschrift unter ein Kooperationsabkommen gesetzt worden sei. Neben den bereits angesprochenen Morden im Mai betrifft das auch die neuen Abenteuer von Spaghetti und eine zusätzliche Serie, die weiter unten erwähnt werden wird. . .
Ich habe mit Seb van der Kaaden, dem Verlagsleiter, ein (coronabedingt schriftliches) Interview führen können. Fragen und Antworten sind dabei auf Englisch.
Die Person
c-o: Hi Seb. Comix-online is not limited to German language but tries to have one eye on the Dutch speaking market too. Could you introduce yourself please, knowing that some of the German readers may not be as familiar with your background?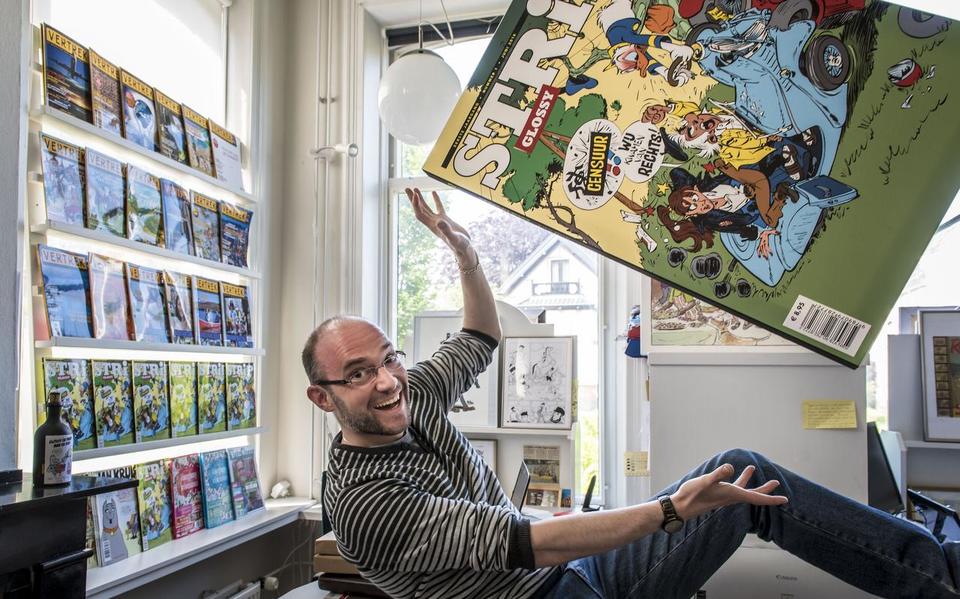 I am an independent publisher for more than twenty years now. First started out by big publishing houses such as Sanoma and Reed Elsevier responsible for especially business magazines. My drive is to add value and to have lots of fun doing it. Readers know when a product is made with passion. So that is always our goal number one: making products with passion. If your work does not give you any satisfaction, please go do something else.
c-o: You've started with StripGlossy some years ago and introduced a new concept. StripGlossy contains 50% strips (=Comics) and 50% editorial content, has notable artists as guest-editors and has already expanded to albums. Could you elaborate a bit on your concept and its challenges?
The comic market is very conservative. A lot of comic publishers do not believe in digital publishing and do not often understand the importance of paid promotion such as advertising in print or online, and rarely invest in instore promotion or new distribution channels. These are all opportunities and StripGlossy is aiming on all of them.
Our content strategy is based on the glossy concept. Great photo's, exclusive stories with also famous people outside the comic market and of course new comics of high quality. So, a glossy that is not only interesting for the comic lover but also for a larger audience who is interested in exciting stories and great art work. We see comics as a tool to highlight subjects such a black lives matter or Eurovision Songfestival for example. Besides that, we want to give the reader more inside information about the comic artists and their motivations.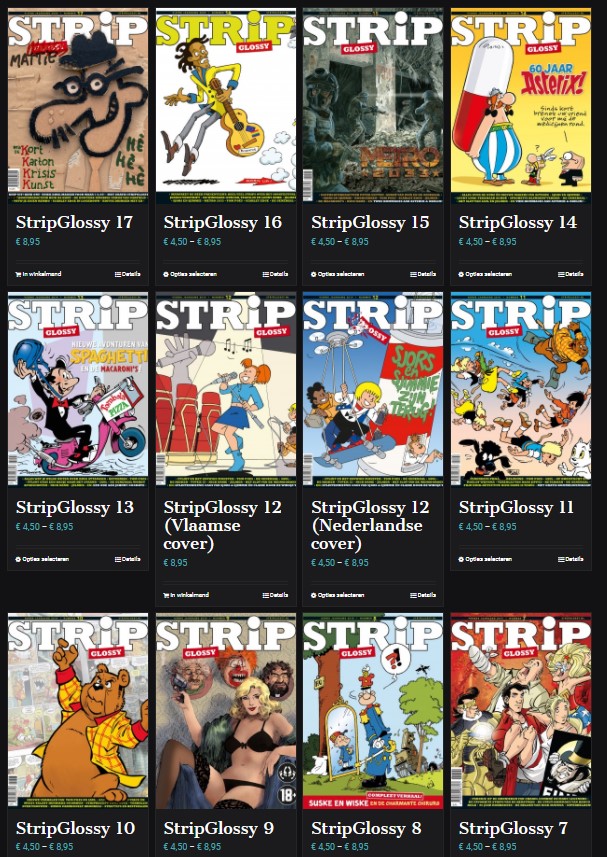 Kooperation mit Deutschen Verlagen
c-o: De Meimoorden, one of your titles has recently been acclaimed as Album of the year 2019 in the Netherlands, so, congratulations! Did you expect that honor? And will that help in convincing artists to publish in the Glossy?
I knew that the combination of Jacques Post and Eric Heuvel was very special; both are very good and serious in their work, both have got a big interest in WorldWarII and both wanted to work together for many years but there was never enough money to finance the project. Add to this that it is 75 years ago that the Netherlands were liberated, and you have some good ingredients for a success story.
After five years, StripGlossy has proven itself to be a serious platform for many artists. So, it is nowadays more a matter of 'kill your darlings'.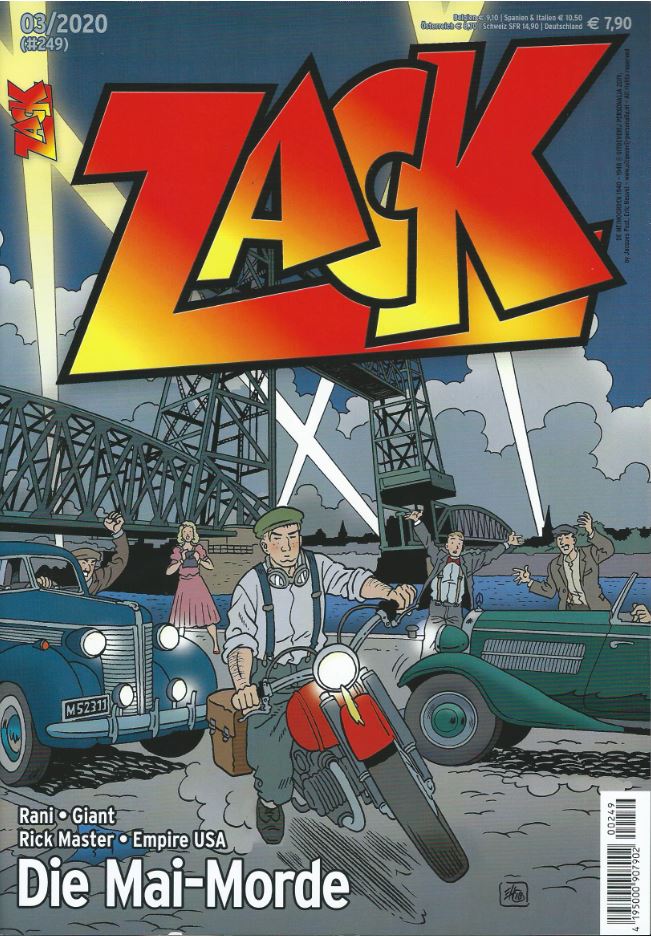 c-o: You've sold some licenses for your strips to the German ZACK. Are there any other plans or contracts regarding German publishers? How difficult is it to sell licenses from Dutch comics to other languages?
The Germain market is very willing to publish Dutch comics. Zack Magazine is prepublishing De Meimoorden, Spaghetti and soon Saul. The album rights of De Meimoorden are already sold to Kult Comics. Several French and Spanish publishers want to buy album rights also. You have to invest time to build a relationship and to gain each other trust but it is definitely worth it.
c-o: If you compare the Nederlands-speaking Comic-Market to the German or French-speaking, are there any differences?
Germain publishers are very straight going and easy to communicate. With French publishers it takes a little longer to gain their trust.
Corona und die Folgen
c-o: And of course, one question everyone asks currently: What has been the impact of corona and what will stay different?
We started a new children's comic magazine Jump – based on the comic of Charel Cambré, who is well known for is successful spin-offs of Spirou (Robbedoes) and Suske and Wiske. The chief editor is the ten-year-old Tim. In addition to the distribution through bookstores, we distribute this title through supermarkets. After all, everyone has to eat. And as said before, we distribute our comics also online. So even in times of corona we sell a lot of comics.
c-o: One personal question at the end: What has been your driver for becoming a comic publisher?
First of all: I love to laugh. And secondly: comics are a hidden treasure. Young people are learning through comics to read with pleasure again – the main reason we started Jump. But last but not least: comics can make difficult themes, like abuse, more open for discussion and can even have a preventive effect.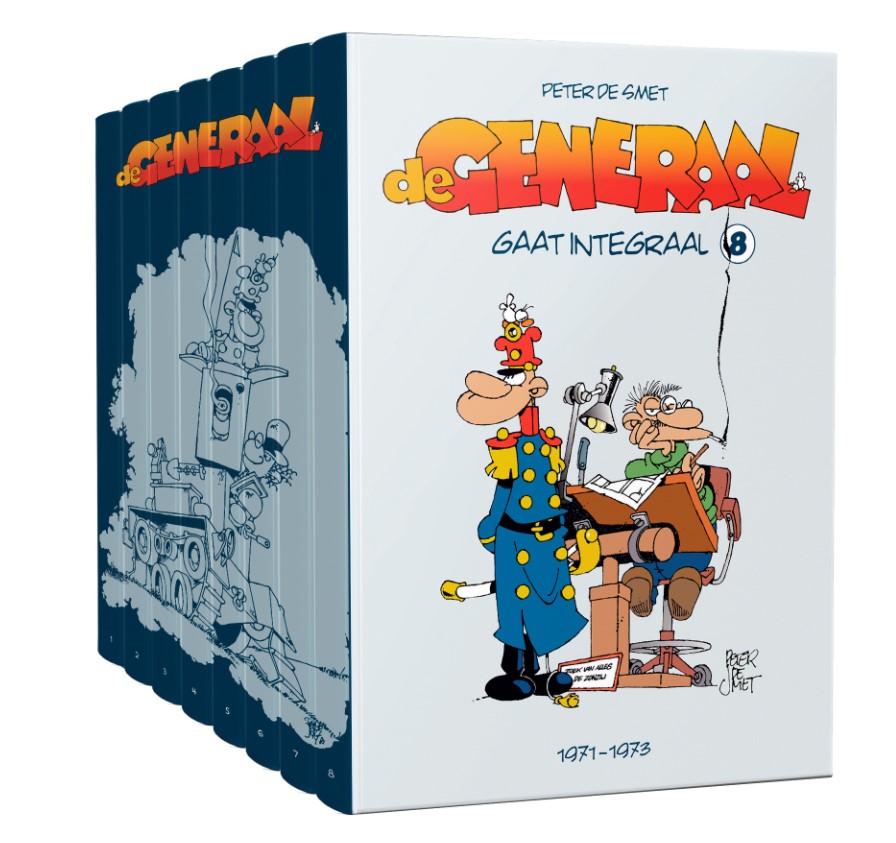 c-o: Anything you would like to say to the (mostly) German readers of this interview?
Please keep on reading and enjoying the work of Dutch artists!
Vielen Dank erneut an Seb für die Beantwortung der Fragen. Beim Lesen könnte euch eine Tasse fair gehandelter Kaffee schmecken und Musik von den Hotknives!
Abbildungen © 2020 StripGlossy / JUMP / Personalia vof
Abbildung ZACK-Cover © 2020 Mosaik Steinchen für Steinchen Verlag
Foto GEERT JOB SEVINK